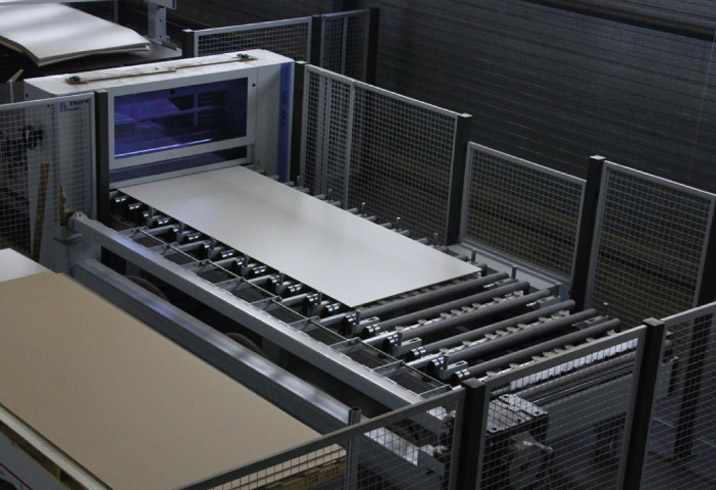 Glueing and sheet material
In our modern glueing station, a clean brushed, heated carrier is provided with a thin layer of PU hotmelt which ensures good bonding.
Postforming (1)
Once the steps are glued, they are postformed in our postforming station. Possible nose and milling operations are implemented automatically.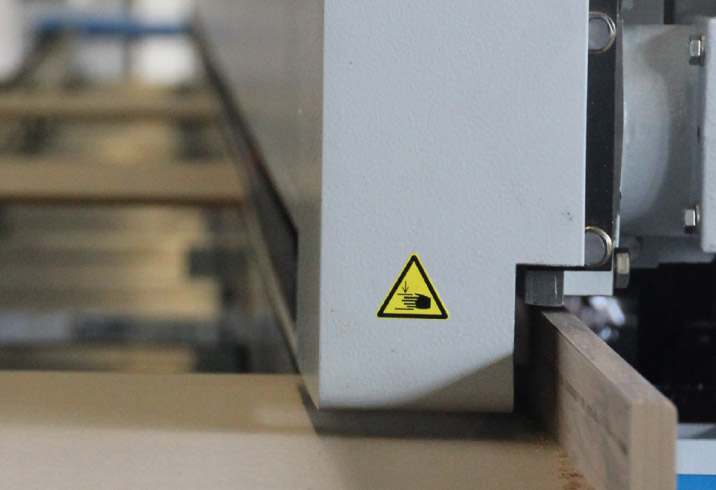 Postforming (2)
The top layer is heated to the ideal temperature at which this top layer retains its decor but also becomes bendable.
Storage and transport
After production, the steps and decor plates are stored in our warehouse.